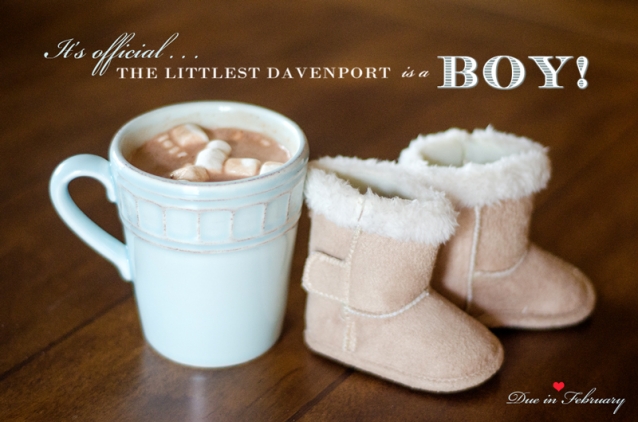 We can't wait to meet him!
I won't deny I would have been pretty excited to have another excuse to go nuts with pink, pearls and peonies, but my gut feeling this whole time has been that we're having a boy (you could even say it was meant to be). As an only child and never having had a brother I am certainly in for a lot of learning – I know it'll be a wonderful journey!
Gary and I have been having fun planning the nursery and even went and bought our crib after the ultrasound on Tuesday :) As I suspected things are definitely starting to feel more real and February 17th seems not so far away anymore. The next big task is choosing a name – we have a short list but interestingly now that we know we're having a boy it wasn't as simple as just picking one, we have yet to decide . . .
That's all the updates for now,