So if you've known me for a while you probably know that I spent about 3 years photographing weddings. erindavenport.com was actually born out of that endeavor, and it looked much different than it does now!
As much as I absolutely loved (and still love the idea of) photographing one of the most important events in a couple's life, all the beauty, happiness, love, real emotion and tender moments… once my husband and I had our first son it started to get a lot more complicated to be away for a full day, many times having traveled for the event, and without family nearby to hand our precious new little one to. Not to mention, Gary, my husband, shot the weddings with me! We managed to make it work a few more times while our oldest, Bradley, was still little, but soon it was time for our next move with Gary's career in the Air Force AND we were expecting baby number two. With all that going on, it made little sense for me to continue my photography business when my heart and really all my time was being spent with our little boy who was soon to be a big brother, all the while in a new city. SO, when we moved from Colorado Springs to Los Angeles in the summer of 2014, I unofficially closed the doors of Erin Davenport Photography.
I say unofficially because I didn't take down my website or business Facebook page, Yelp page, any of it! I was holding on to this huge project I had loved so much and put so much of myself and my time into. It was painful to think of just letting it go completely!
In January of 2015 our second son, Ethan, was born. The next few months were a whirlwind of sweet moments mixed with really tough ones as he was what some might call a difficult baby. Lots and lots of crying, mostly on his part but some on mine too, and 4 or 5 months later I was feeling the effects of having self-medicated my high stress levels with sweets and fast food and my happiness and confidence were at an all-time low. Coupling that with losing my dear Granddad around the same time, I was in serious need of some self love and self-care changes.
A friend of mine from college had done the 21 Day Fix and shared about it on her Instagram and Facebook accounts over the year prior and I decided after seeing her results and how approachable it was with an exercise and eating plan both (both of which I needed badly and knew it) that I was going to give it a solid effort! So, after returning home from a smorgasbord vacation with my parents and family where I ate and drank entirely too much, I settled in and gave it 21 days. The rest is history! The program worked SO well for me that I was hooked, I did two MORE rounds, was almost to my goal and was feeling INCREDIBLE. I wanted to keep going and try the next, more advanced program, 21 Day Fix Extreme. I'd also been sharing with my friends and family what I'd been up to and how amazing it was! A few wanted to try it themselves, so I began sharing the tips I'd learned along the way with them.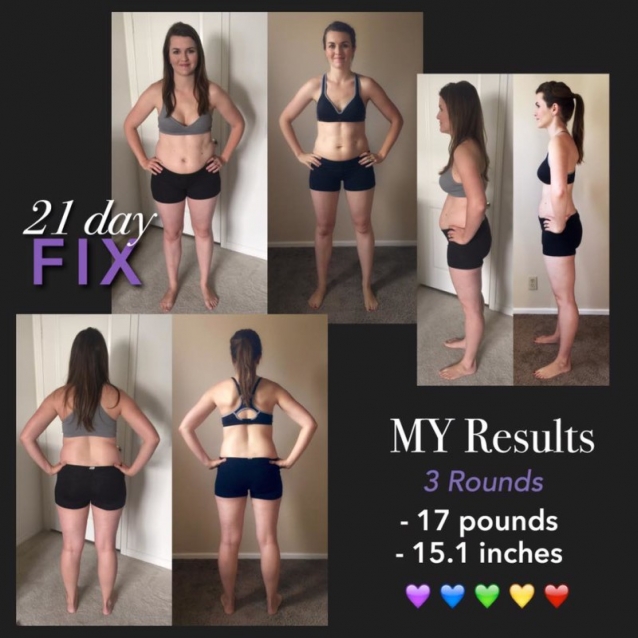 I was so profoundly affected by how simple and approachable the 21 Day Fix was, that I decided to sign up as a coach when I bought my next program! I wanted to be able to share my journey and help other people who wanted to make a change in their lives do just that. Since making that decision and becoming a coach in October of 2015, my outlook and future has changed dramatically. Becoming a coach on my amazing friend Jenn's team meant being added to a family of others who, like me, are on their own fitness journey and are sharing their experiences to inspire others to make the changes they want for themselves too. To show them that it IS possible! These people are fast becoming close friends and are such an amazing support system. I feel like I've been able to stay even more accountable to my own health goals because of my association with them as a coach!
All that to say, wow, what a ride this has been so far. SO many things learned, so much proved to myself that I didn't think was possible. And now I'm able to pay that forward and help other people feel better too. So amazing! I couldn't feel happier to have made the leap into coaching. If you have questions about it please reach out! I'd be happy to share :)
Comments
comments